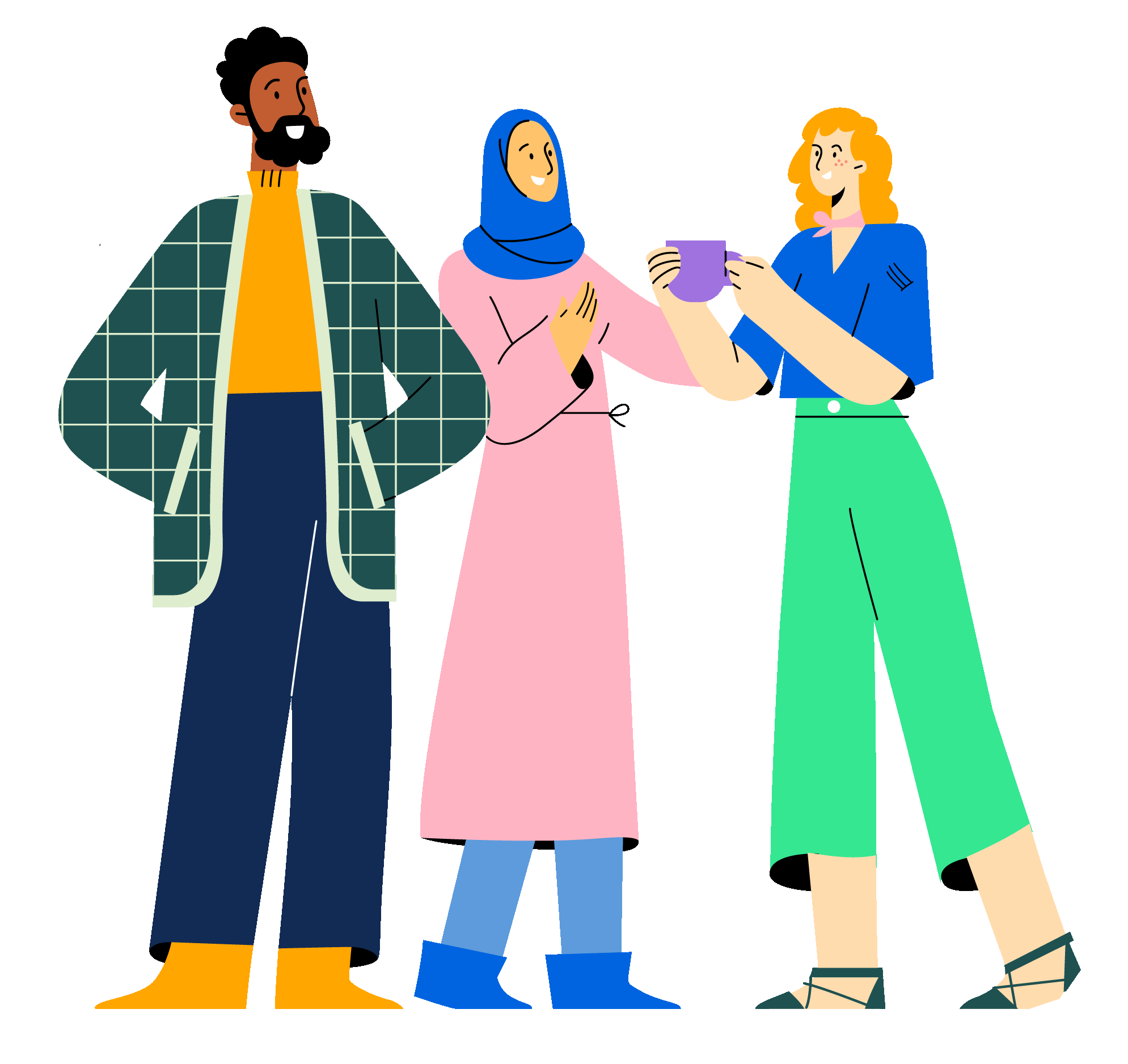 We see a world where every educator is empowered to be at their best.
We are passionate learners and champions of education, constantly refueling our creativity and expertise. Our extensive virtual team spans across the country. And because we thrive in virtual collaboration, we can customize team expertise to specifically meet your needs.
Our Leaders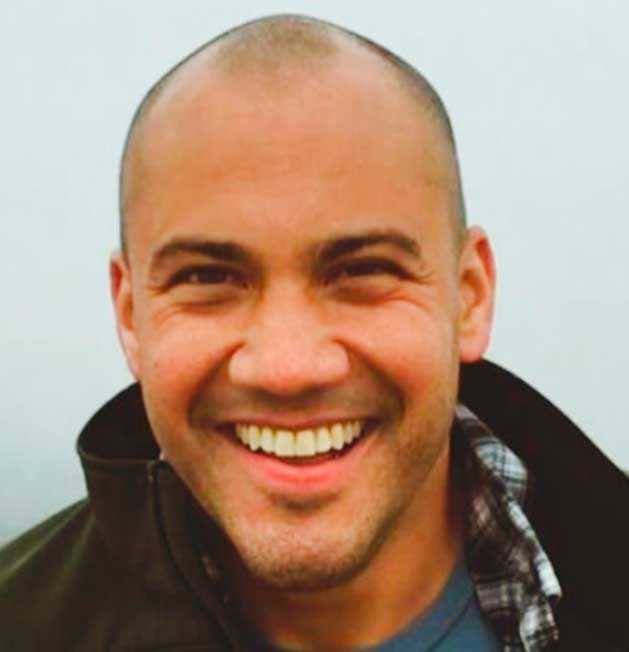 Octavio Amort
Director, Partner Solutions
Octavio Amort
Director, Partner Solutions
Octavio Duarte Amort is Senior Director, Partner Solutions (West) at Nectar Inc. He is excitedly providing educators with 24/7, 360 degree pedagogical support via Alchemy's solutions. For more than a decade, Octavio has developed sales leadership skills by identifying and effectuating strategies selling in local, national, and international markets. He particularly appreciates engaging with presidents, provosts, faculty, and support staff in higher-ed environments to pinpoint and solve problems with high-potential and top-tier digital platforms. Growing up in the Bay Area, Octavio has a deep appreciation for the education system of California and the broader West Coast, and holds BAs from UCLA in Political Science and International Development Studies. He is biliterate in Spanish and enjoys travel, food, aviation, and environmental advocacy.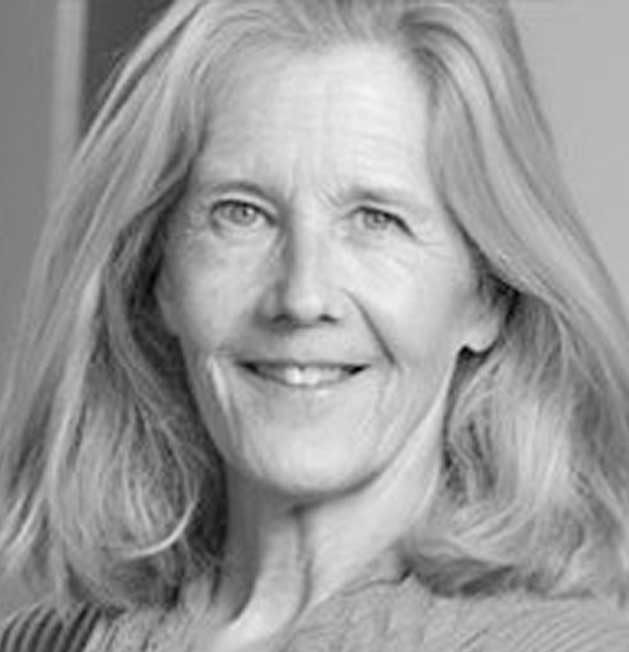 Trish Butler
Business Manager
Trish Butler
Business Manager
Trish came on board in 2002 as freelance bookkeeper and quickly evolved to managing business operations at ODL. Previously, she enjoyed many years as a transcriptionist with innovation, marketing and research consultants. In 2015, Trish joined our team full-time as Business Manager. She loves spending time outdoors with her family and being a 'Dog Ma" to Zeus and Bear, her Great Pyrenees.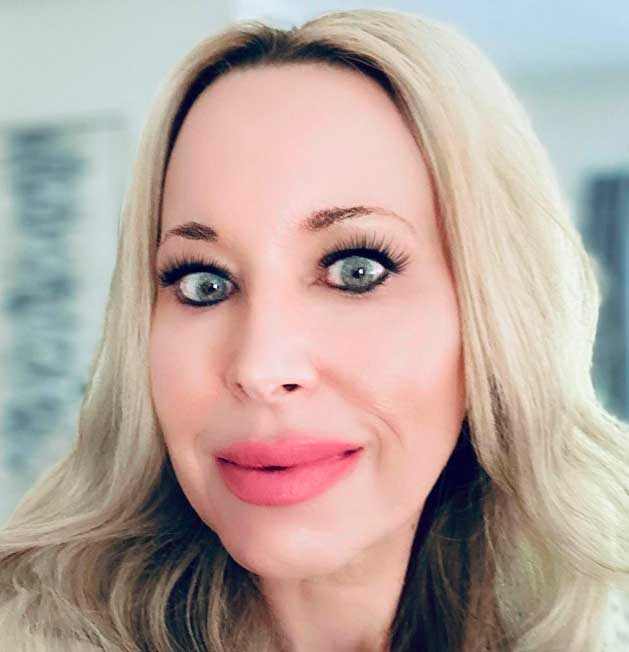 Carolyn Carter
Carolyn Carter
Carolyn Carter is our Senior Director, Partner Solutions based in South Florida. With 23 years of experience in higher education, specifically education technology, She is passionate about assisting institutions to support the entire student and faculty experience, from idea to design, delivery, to student and faculty success.
Carolyn has been a part of several large and small educational technology partners, including several years at Pearson Education. In her free time, she enjoys traveling, yoga, figure skating, streaming the latest series/reality shows and spending time with her parrot, Fletcher.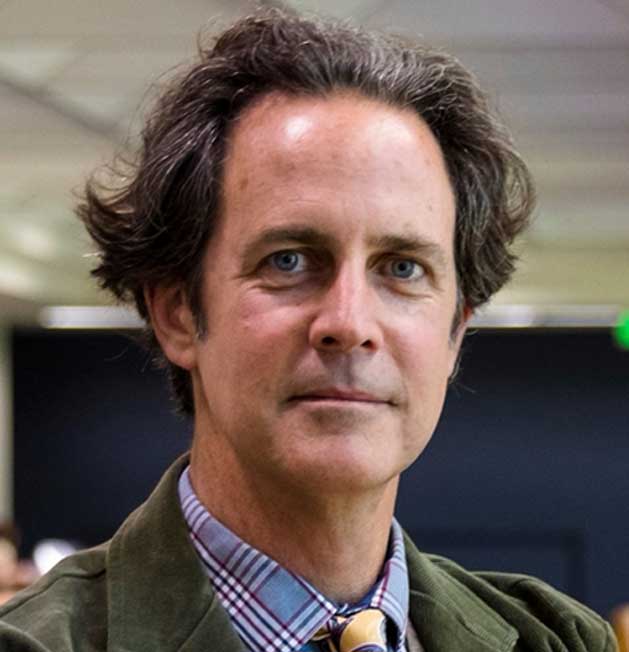 Brett Christie
VP, Learning Design and Inclusivity
Brett Christie
VP, Learning Design and Inclusivity
Brett (he/him/his) has worked in higher education for over 25 years, with extensive experience leading teaching effectiveness and student success initiatives involving a myriad of stakeholders at campus, system, and national levels. Many of these efforts have included curricular redesign for more innovative and effective uses of technology, including quality online-blended course design and delivery. In his role at Alchemy, Brett has led the development and implementation of our Purposeful Learning Framework, which enables the creation of student-centric learning experiences that are humanized, inclusive, and engaging.
Since earning his doctorate in Curriculum & Instruction in 1997, he has applied his knowledge and passion to become an established teacher, researcher, and thought leader on many topics in contemporary education. These range from sound fundamentals of effective course design and delivery to more innovative practices and uses of technology to provide greater access, engagement, and real-world application. In particular, Brett is known as an expert in applying Universal Design for Learning in post-secondary education as a means for greater equity, accessibility, and inclusivity. He has led many faculty and institutional efforts to apply the principles of UDL in ways to enable success by the greatest number and diversity of students possible. As a first generation college student himself, Brett is particularly invested in closing equity gaps that exist in postsecondary education. He works and resides in Olympia, Washington, on the ancestral lands of the Medicine Creek Treaty tribes. As a resident of the Pacific Northwest, Brett enjoys all the scenic beauty and recreation the area has to offer and spends a great deal of time on regional trail and water pursuits.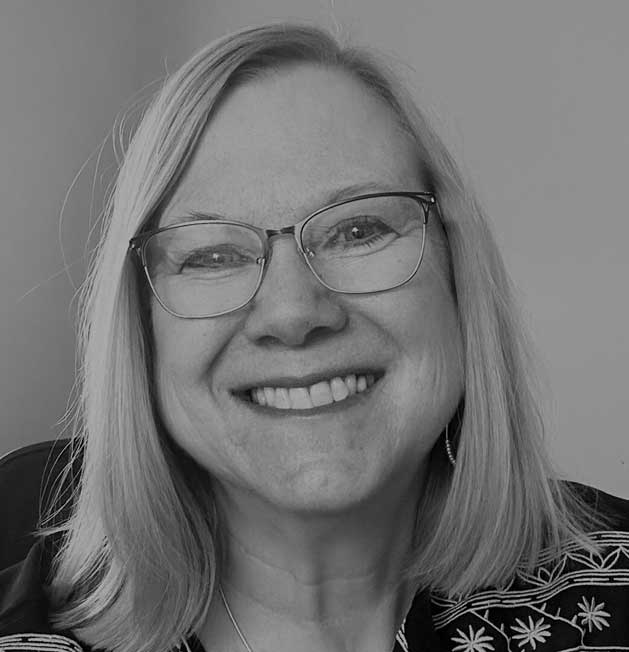 Caroline Concilla
Sr. Engagement Director
Caroline Concilla
Sr. Engagement Director
Caroline has over 25 years of experience within the higher education space. Caroline started in sales and sales management, then moved into marketing, working across several functional areas including digital and web marketing, marketing services, product information management, program marketing, customer events, student outreach programs, and product marketing. Prior to coming to O'Donnell Learn+ISG, her more recent roles provided her with the opportunity to lead and project manage new marketing processes, customer programs, system implementations, and new websites. At O'Donnell Learn+ISG, Caroline brings all these skills together as a Senior Engagement Director by overseeing the success of contract implementation; and by communicating closely with clients and the project team to achieve the best possible outcomes.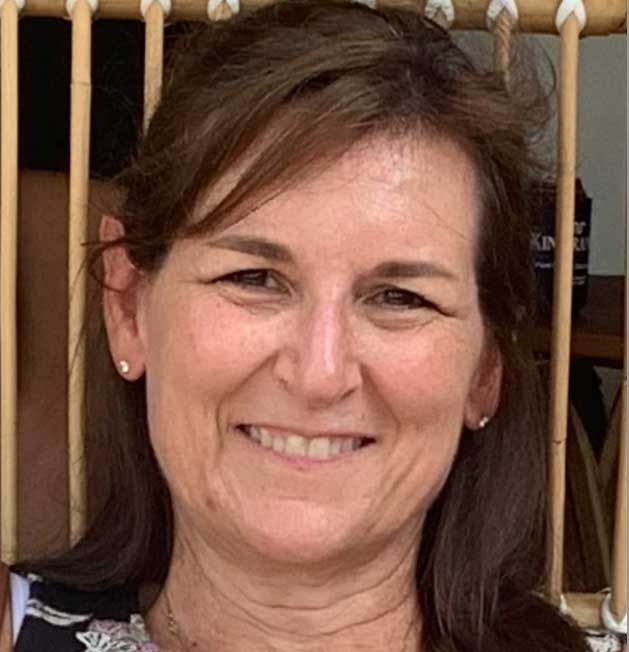 Caroline Croley
Sr. Engagement Director
Caroline Croley
Sr. Engagement Director
Caroline has a great passion for the education mission and has over 25 years of experience working with institutions, faculty and students across all schools and disciplines. She has held positions and led teams across several functions including sales, marketing, marketing strategy and marketing communications - all with the customer at the core. Prior to joining O'Donnell Learn+ISG, her more recent roles focused on market research and insights, thought leadership and building an excellent customer experience across the entire customer journey. In her current role as Senior Engagement Director, she continues to be inspired focusing on building and maintaining positive and collaborative relationships that lead to successful outcomes and high levels of customer satisfaction, and continuing to have an impact on the overall teaching and learning experience.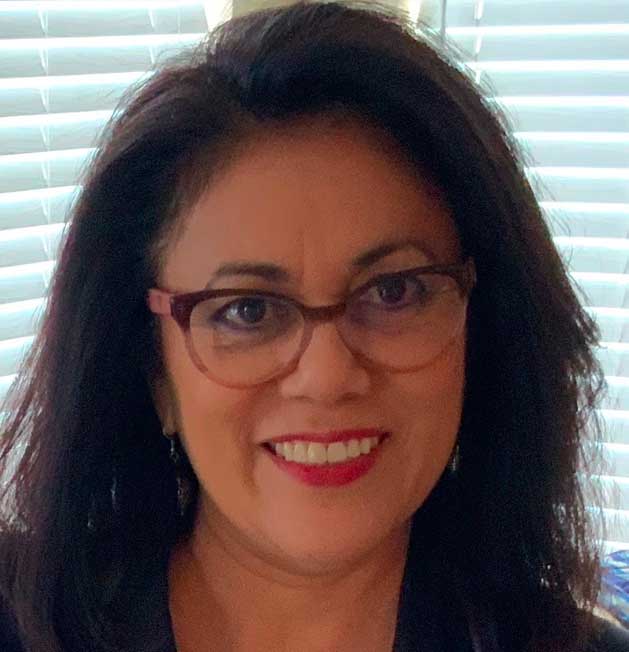 Rita Gloria Sawyer
Director, Student Success
Rita Gloria Sawyer
Director, Student Success
Rita Gloria Sawyer, PhD, is a bilingual (English/Spanish) educator dedicated to a higher education career based on integrity, compassion, diversity, inclusivity, with a strong desire to assist students and staff in achieving educational goals. She has over 25 years of progressive administration experience in student affairs with proven leadership at launching new departments and student services and for developing collaborative relationships across university divisions. Committed to an inclusive student-centered culture and to creating a collaborative and diverse work environment, her higher education roles have included Assistant Director of Admissions - Minority Access, Director of Admissions, Director of Enrollment Management, Vice President for Admissions and Online Learning, Chief Student Affairs Officer, and Assistant Provost for Student Services. Dr. Sawyer also has experience with regional and national accreditation, federal and state compliance, and strategic planning.
Rita has worked at public, private, online, and proprietary schools in the areas of admissions & enrollment, registration & records, university outreach, online education, and most recently she worked at a Historically Black Graduate Institution where she served as chief student affairs officer.
She currently serves as Director of Student Success for O'Donnell Learn+InSource Services Group, where she oversees a team of Student Success Coaches and a team of Placement Advisors for online graduate programs at regionally accredited higher education institutions.
Rita hails from Dallas, Texas. As the daughter of migrant farm workers, she was born in Idaho but was raised in Dallas, Texas, where she attended Richland College before transferring to the University of North Texas, in Denton, Texas, where she earned a Bachelor of Science in Interdisciplinary Studies and later a Master of Science in Computer Education and Cognitive Systems. In 2008, she earned a PhD in Education.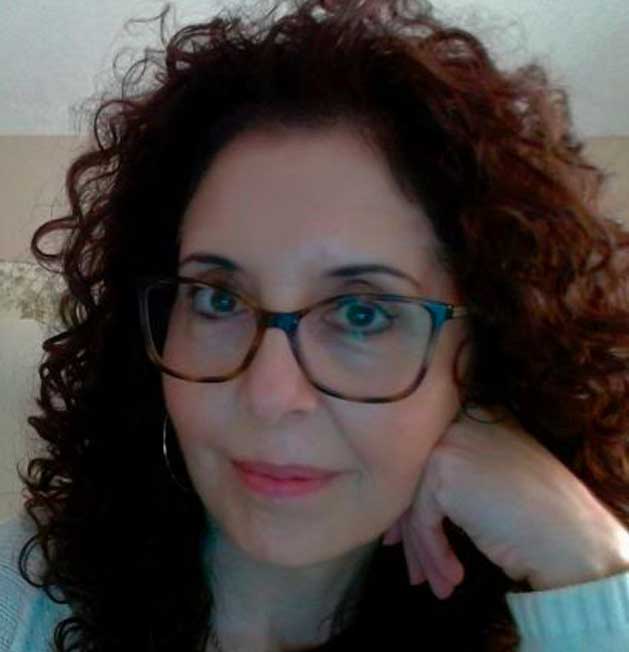 Marie Grant
Engagement Director
Marie Grant
Engagement Director
Marie has worked in the corporate eLearning space for over 25 years. She's managed a variety of teams in the areas of content quality assurance, writing, and learning design, ultimately reaching the level of Director of Learning Design and Content Creation for business skills, leadership, and compliance courses. In that role, she hired O'Donnell Learn+ISG to aid her internal development team in creating courses that cover a wide range of business skills and leadership subjects. After deciding to make a career change, Marie joined O'Donnell Learn+ISG as an Engagement Director, where her strengths and skills in project and team management, customer focus, and learner experience help her ensure client and team success.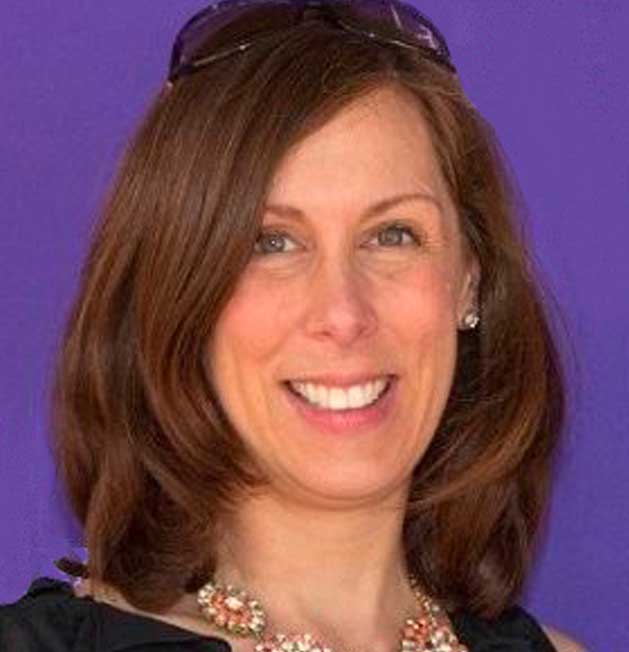 Marisa Gregg
VP, Marketing
Marisa Gregg
VP, Marketing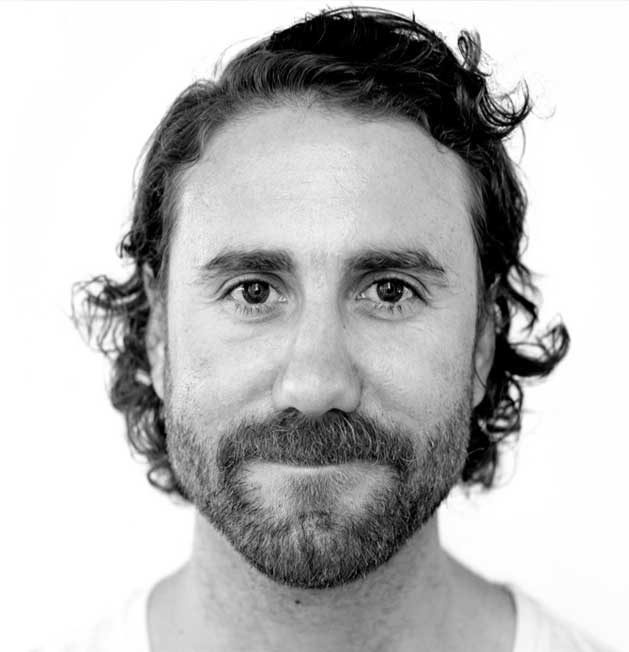 Matt Gurney
Chief Product and Strategy Officer
Matt Gurney
Chief Product and Strategy Officer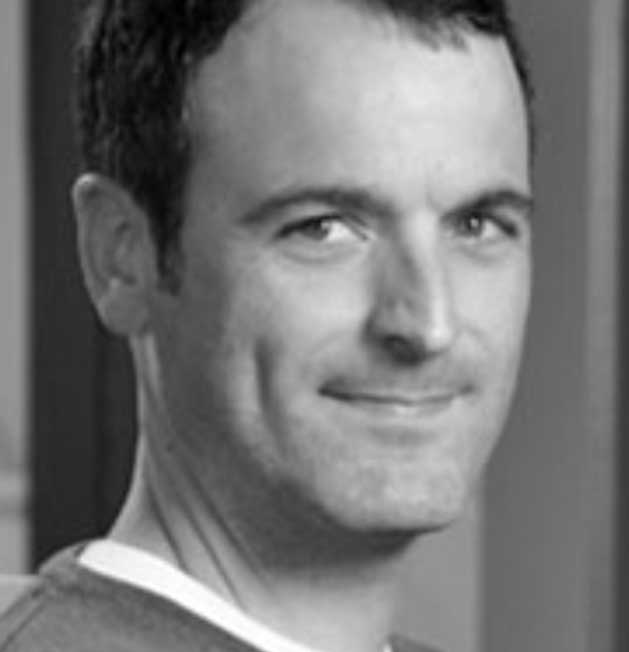 Craig Leonard
VP, Design Services
Craig Leonard
VP, Design Services
Craig has been with ODL for 12 years, working as an instructional designer, editor and project manager, developing competency based curriculum and content for adaptive learning platforms. Prior to joining ODL, Craig spent 18 years developing higher education titles, with 90 to his credit. Outside of work, Craig can be found riding his bike in search of a road he hasn't yet traveled.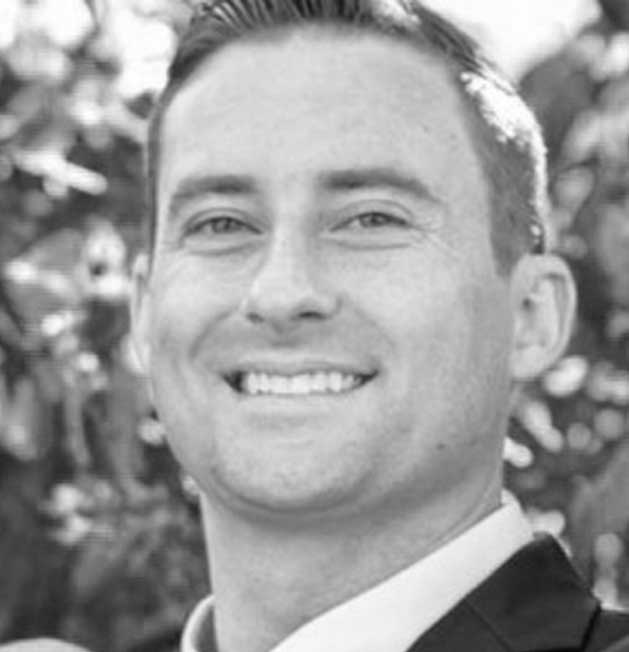 Jordan Meyer
Director, University Partnerships
Jordan Meyer
Director, University Partnerships
Jordan Meyer is one of our Directors of Partnerships at Nectar Inc. He has almost 15 years of experience in the Education space; half in K-12, half in Higher Education. He has direct experience in the classroom as he taught abroad for 6 years in South Korea and Turkey with varying learner levels, backgrounds, and ages!
He worked at Cengage Learning when he moved back to the States and his main focus was in the online, larger, for-profit institutions.
He's been at O'Donnell for 2 1/2 years now and loves being part of an organization that puts the student first!! He also enjoys being at the front line with our partners in course and program design that is innovative and inclusive.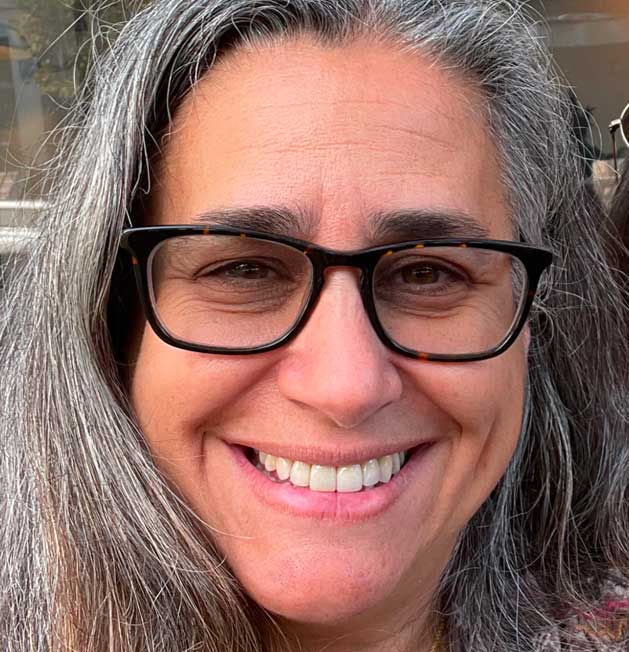 Elana Noetzel
SVP, Learning Services Operations
Elana Noetzel
SVP, Learning Services Operations
Elana has worked in higher education learning for over 25 years with extensive experience leading large and small teams in instructional design, product development, content management, marketing, and web strategy. She is passionate about finding ways to improve online learning experiences for students of all backgrounds and instructors of all teaching styles.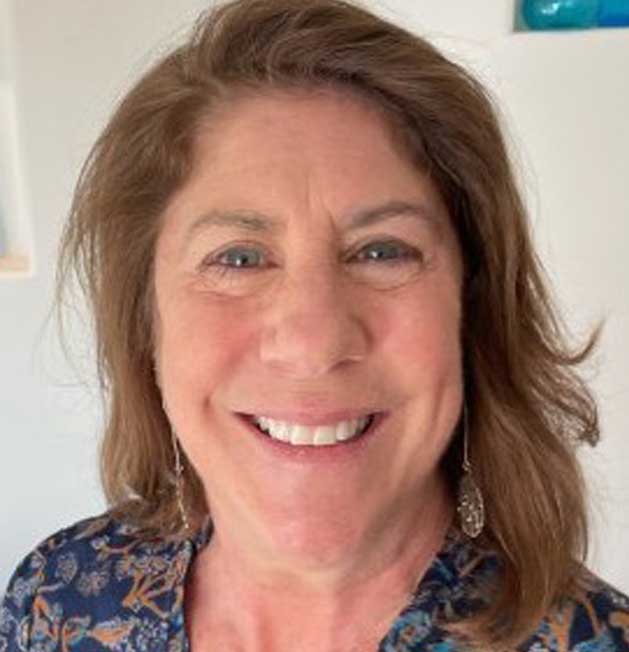 Carrie O'Donnell
CEO
Carrie O'Donnell
CEO
Carrie O'Donnell has been a change-agent in the education industry, focusing on digital learning solutions for the workplace and higher education, and on using customer insight to build great learning experiences. She founded O'Donnell Learn 30 years ago as a virtual company and has built the team to include hundreds of learning designers who partner with institutions and their faculty to improve virtual or blended learning. When not zooming Carrie can be found gardening, boating and traveling with her husband, or hanging out with her two sons and "grand-dog," Reggie.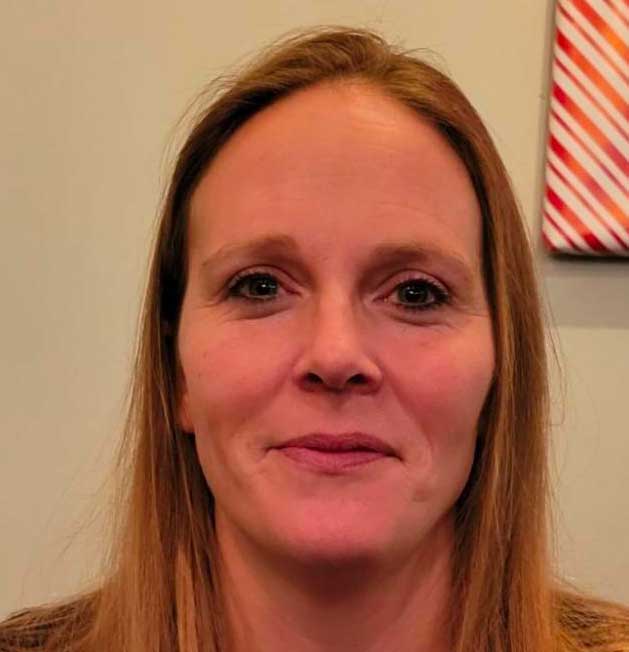 Sandra Sampsell
Manager, Service Center
Sandra Sampsell
Manager, Service Center
Sandra has been creating high performing teams in both an on-site and virtual setting serving the Education market for over 15 years. Supervision included the entire employee cycle: hiring, training, scheduling, goal setting, guidance and feedback, and periodic performance reviews. Daily oversight of workforce scheduling/real-time management. Set staffing levels which achieved service level goals while ensuring that overstaffing does not occur. Provide daily analysis of key performance criteria, including service level, handle times, absenteeism, and schedule adherence; identified and addressed performance gaps.
Sandra was an integral part in building the initial Call Center team at Perceptis and helped foster relationships with a wide range of institutions. She then went on to help launch the Help Desk operations for Campus EAI before returning to join our founder Russ Seiter to help launch and build the ISG Support team.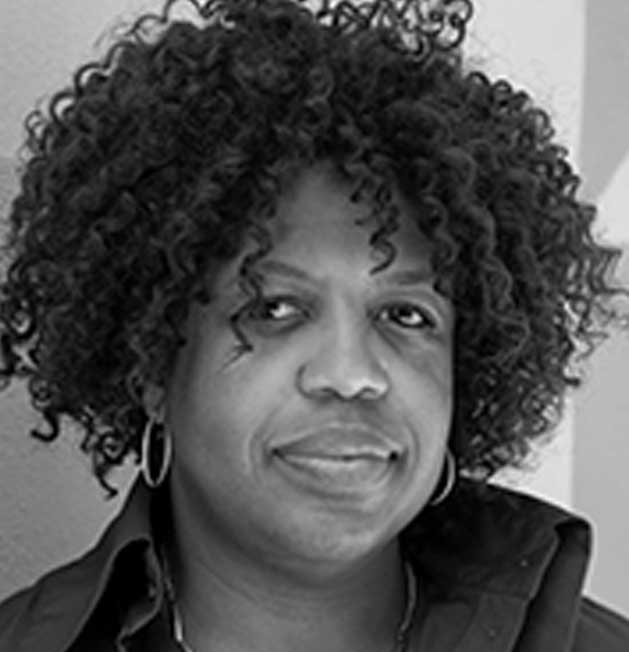 Stefanie Scott
Marketing Director
Stefanie Scott
Marketing Director
Stefanie joined O'Donnell Learn in 2020 as our Marketing Director, where she gets to combine her extensive marketing and communications experience with her passion for creating humanized and inclusive communities. Her background includes creating marketing programs for education, arts, technology, and financial services companies. A native New Yorker who volunteers for organizations that help women and children, Stefanie also spends her free time practicing for her chance to live her dream of being a Soul Train dancer.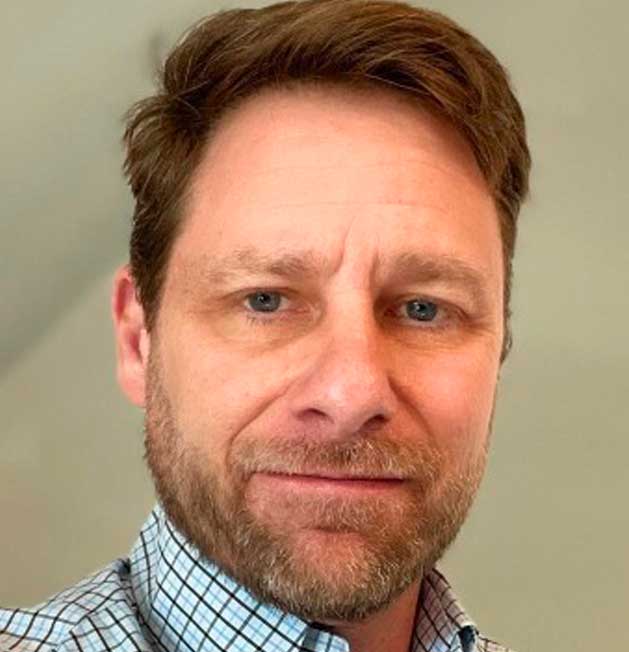 Russell Seiter
President
Russell Seiter
President
Russell Seiter founded InSource Services Group (ISG) with a simple goal of helping improve student outcomes through service. Leading ISG, he assembled a team of education professionals that are focused on helping institutions and education service providers improve their student and educator service functions while reducing their delivery costs.
Mr. Seiter has an extensive background in working within the education market. His focus is on solving tough problems by listening, bringing solutions to the table, and assembling and managing the right teams to successfully execute these plans. As a senior leader and Executive Officer at Perceptis, Mr. Seiter was an integral part of the team that led the organization from a startup out of Case Western Reserve University in Cleveland, Ohio into a recognized leader in providing student customer support services to the Education market, servicing over 100 unique institutions. In his various roles with the organization, he defined business strategy and developed the services and culture that defined and shaped the market.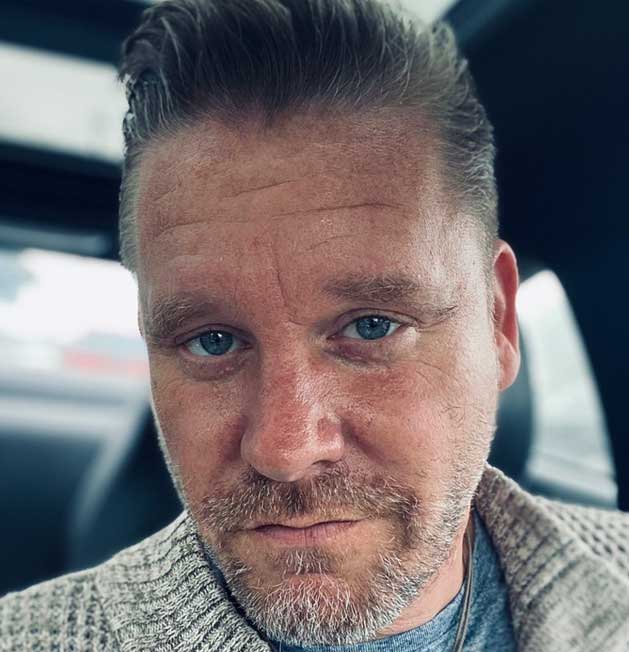 Magnus Stjernstrom
SVP, Technology and Product Development
Magnus Stjernstrom
SVP, Technology and Product Development
Magnus has served as a CTO and Product/Development leader for multiple organizations. He has built $500m+ of equity at companies such as Blue Yonder, McAfee, PGP and IDology, where he built a world-class SAAS and Cloud Security Services team from the ground up as CTO and was the driving force behind IT infrastructure, security and application development, he has more than 25 years of security and software development experience.
Magnus also worked at Dell as Director of Mobile and Mobile Engineering, where he was awarded the Dell Innovation Award for Security for his work. He lives in Dallas, TX with his daughter, 2 dogs and a cat.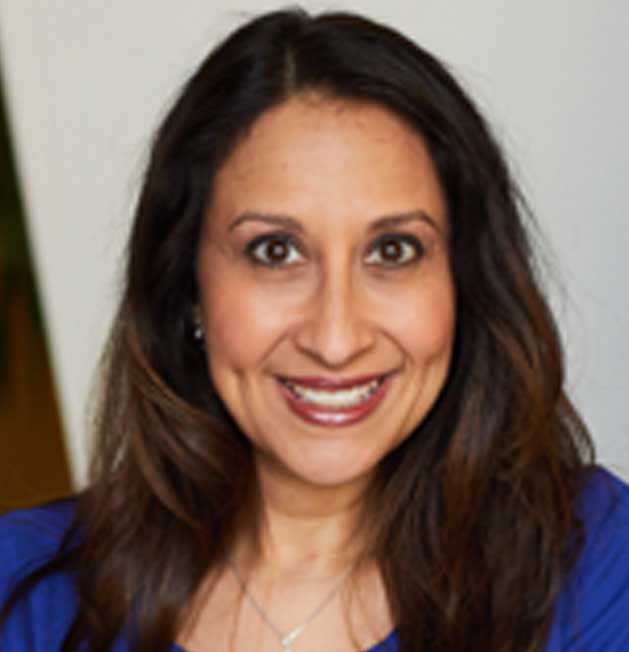 Dara Wexler
Director, Partner Solutions
Dara Wexler
Director, Partner Solutions
For over 20 years, Dr. Wexler has played an active role in advising organizations to drive improvement and better integrate media and technology into learning spaces. Whether in her past work as a researcher, evaluator, developer, teacher, consultant, or more currently as a higher education sales professional, Dr. Wexler works to ensure successful collaborations with every partner. She is most passionate about improving the teaching and learning process to make the experience more engaging for educators and learners.
When Dara isn't working, she can be found enjoying a good book or TV/streaming show, exploring nature with her husband and Bernese Mountain dog, or catching up with friends.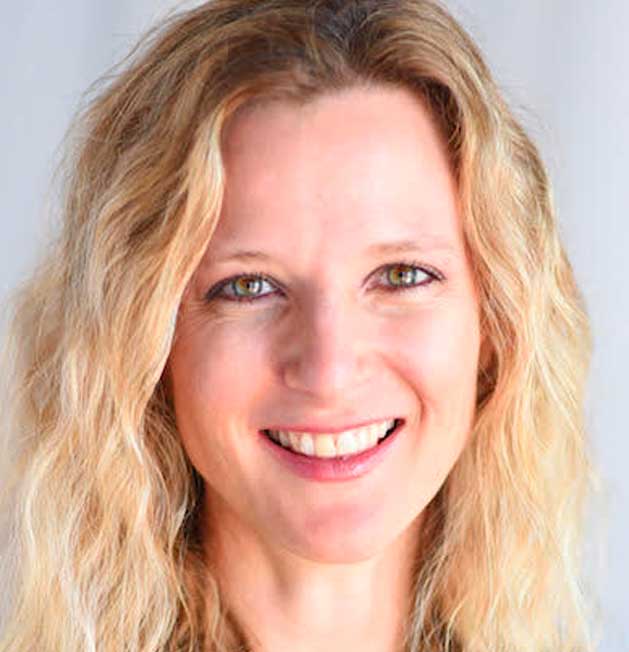 Leslie Wheaton
Managing Director, Engagement Services
Leslie Wheaton
Managing Director, Engagement Services
Dr. Leslie Wheaton is the Managing Director of Engagement Services at Nectar Learning. She currently supports, trains, and manages the teams who work in partnership with clients to create collaborative, engaging, and intentional learning opportunities for end users. Dr. Wheaton has served in the world of education both nationally and internationally for the last three decades.
She has worked at every level of education spanning neonatal through adult learners in both the higher education and professional development sectors. Dr. Wheaton has a background in neurodiversity and equity and access, which is coupled with her expertise developing and redefining educational and organizational structures and systems. Dr. Wheaton is currently also an adjunct professor at the University of Southern California, where she obtained her doctoral degree in Organizational Change and Leadership.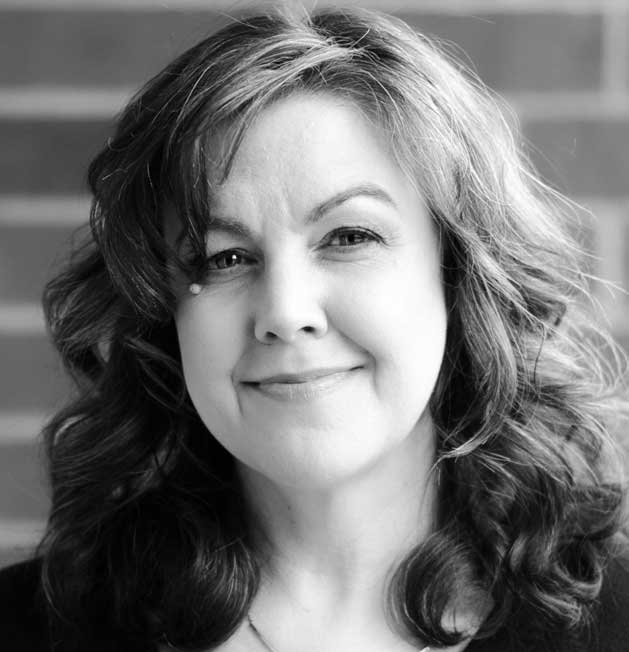 Sarah Wood
Director, Operations, Design Services & Concierge
Sarah Wood
Director, Operations, Design Services & Concierge
Sarah Wood has over 20 years of experience in higher education and online learning, specializing in developing teams, establishing workflows, and codifying best practices to ensure that project teams follow efficient, effective, and consistent methodologies. She is passionate about developing inclusive learning experiences designed to meet institutional, instructor, and student needs.
Do you see a world where every educator is empowered to be at their best?
Job Opportunities
POSTED 03.03.2023
Learning Designer
Alchemy is seeking contract, remote Learning Designers with experience working directly with faculty to develop their courses online.
Apply Now
POSTED 03.03.2023
Course Builder
Alchemy is seeking course builders to implement content into Learning Management Systems (LMS). We build hundreds of courses each year, and we train to retain the right people.
Apply Now