Article
What Higher Ed Faculty Need to Overcome the Hybrid Learning Curve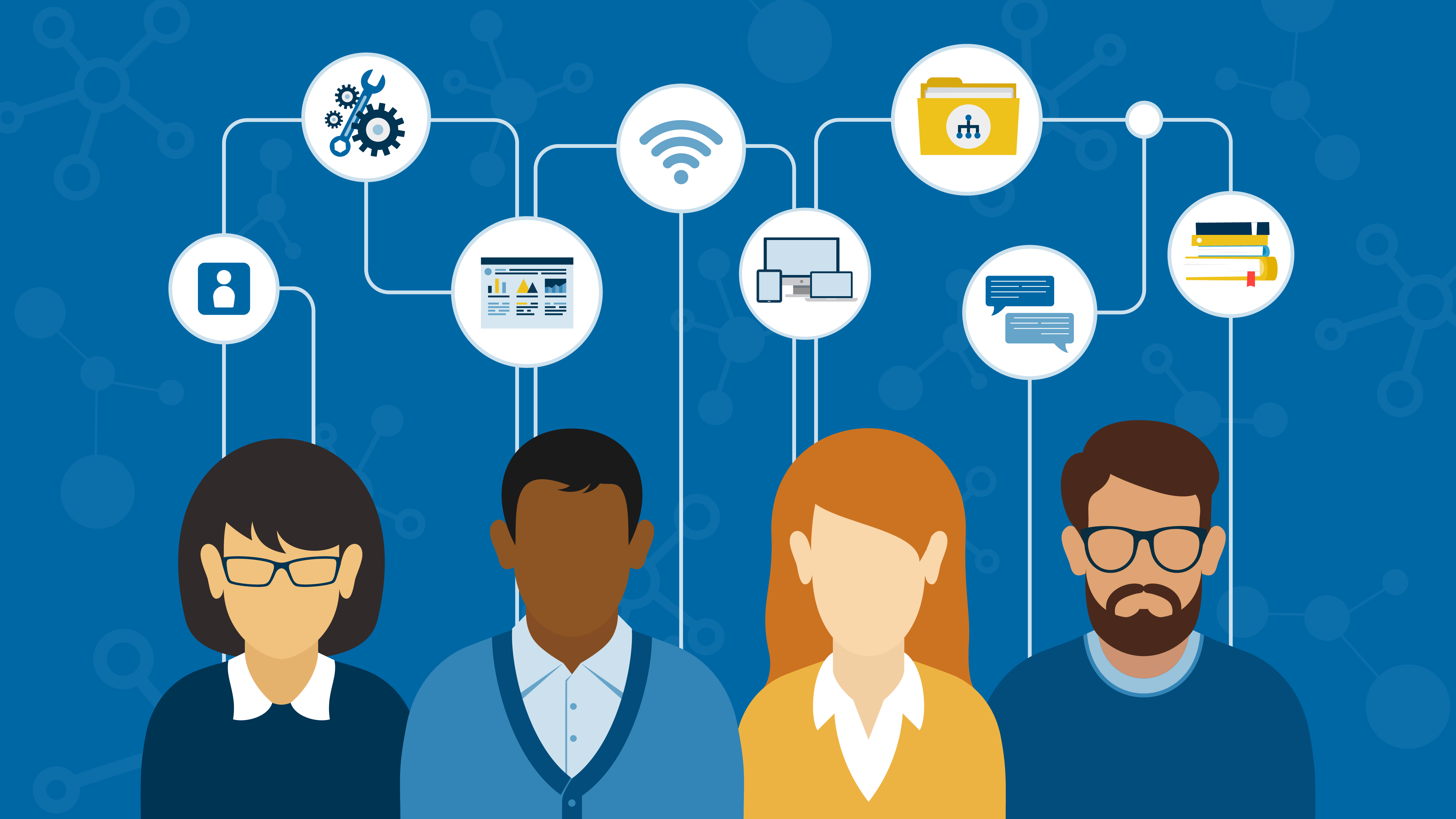 Hybrid learning is quickly becoming the new normal for colleges and universities. In a 2021 survey of college and university leaders conducted by Inside Higher Ed and Hanover Research, 3 out of 4 provosts said they expect to offer more hybrid courses in the future. The same survey found that 82% of those schools expect to develop hybrid courses internally. That's a big shift for faculty members who may still be reeling from pandemic-related pressures.
While some schools have instructional designers and IT teams who can provide technical help, the majority of the course development work will fall on the shoulders of faculty. Added to the responsibilities of teaching and supporting students, these expectations have left many faculty members feeling overextended and burned out.  Institutions will need to address that skills gap as they work toward building more flexible and hybrid course offerings.
Overcoming the Hybrid Learning Curve
Even before the pandemic, hybrid learning was already an investment area for many colleges and universities. Students increasingly value the flexibility to learn anywhere while still receiving the benefits of collaborative learning and interaction. But as Covid-19's forced virtual learning experiment demonstrated, many schools still have work to do. Students feel disconnected, and faculty members want to find ways to bridge that gap.
The problem is that many teachers and professors don't have the technical skills or design knowledge to create effective, engaging hybrid courses. As they begin to rethink how information is delivered in a hybrid environment, faculty will need support to overcome the hybrid learning curve.
Here are some things to consider as colleges and universities navigate the shift to hybrid.
Faculty Involvement in Program Planning and Development

Since faculty will primarily be the ones developing course material and implementing hybrid at the ground level, they should be involved as early as possible in the planning and development stage. Their feedback will be invaluable as schools think about how to design programs, engage students, support faculty, and maintain high academic standards in a hybrid environment.

Institutions can involve faculty in the early stages of development through:

Roundtable discussions
Focus groups
Communication of goals and objectives
Online forums where teams can ask for and receive feedback

In addition to soliciting faculty input for program investments, these discussions can also help institutional leaders understand where the knowledge gaps are and where faculty need additional support to be successful.

Technology Considerations

During the pandemic, colleges and universities may have had to cobble a technology platform together quickly to support virtual learning. However, those tools may not have delivered the best experiences for either faculty or students. Now, it's time to take another look at which tools will best meet faculty needs, support school culture, and create positive learning experiences. Technology investments should help faculty accomplish goals like these:

Create Engaging Content and Positive Student Experiences – School leaders should consider whether the current LMS has the functionality to create engaging, collaborative student experiences both now and in the future. Look for interactive learning tools, program and course mapping capabilities, course building tools, assessment capabilities, collaborative platforms, and mobile functionality, among other things. The goal is to give faculty a full suite of tools they can use to support positive learning experiences for their students.
Improve Interaction and Collaboration – Zoom was the go-to videoconferencing platform for many institutions during the pandemic, but there are a number of other tools on the market that offer broader functionality in the higher ed environment. New tools are hitting the market all the time, so consider whether faculty could benefit from additional features like virtual whiteboards, breakout rooms, and virtual assistants. In addition, look for a platform that can provide secure connections, integrate with the LMS, and support accessibility needs such as closed captioning and text to speech.
Encourage Communication and Sharing – Simple messaging tools like Slack can help students and teachers collaborate more effectively about class assignments and study sessions. It's also important to provide online spaces where students can share notes, access media, and engage in structured class discussions.
Create Friction-Free Learning Experiences – Before investing in new technology, take a look at infrastructure components such as WiFi, computers, laptops, and other needs. Upgrade these elements first if needed to ensure that they can support the requirements of any new technology.

Faculty Training and Support

Tools like those above hold valuable potential for blending physical and virtual learning spaces in a hybrid program, but they are only effective if faculty know how to use them. As schools work toward long-term program redesign, departments should provide comprehensive training and support opportunities to help faculty with the technical side of course development.

External training from a third-party provider may also be required to help teachers learn to use new technology effectively. In addition, it may be helpful to partner with a designated support person or team to help with things like instructional design and technical integration of various course components.
Supporting Resilience in a Hybrid Environment
Investing in faculty adoption of hybrid is critical to building a resilient program that will serve students well. As faculty become more comfortable with the blending of in-person and virtual learning experiences, they will gain confidence and agility with the technology as well.
At O'Donnell Learn, we make this process easier for faculty and for institutions by providing hands-on support through our Faculty Concierge program. We give faculty the assistance they need to create engaging, inclusive, accessible courses, from high-level design to individual technical components. Faculty Concierge takes the frustration out of hybrid course development by ensuring positive experiences for both faculty and students to make your program a success.