Article
Meet Your Burnt-Out Faculty: Insights into the Faculty Experience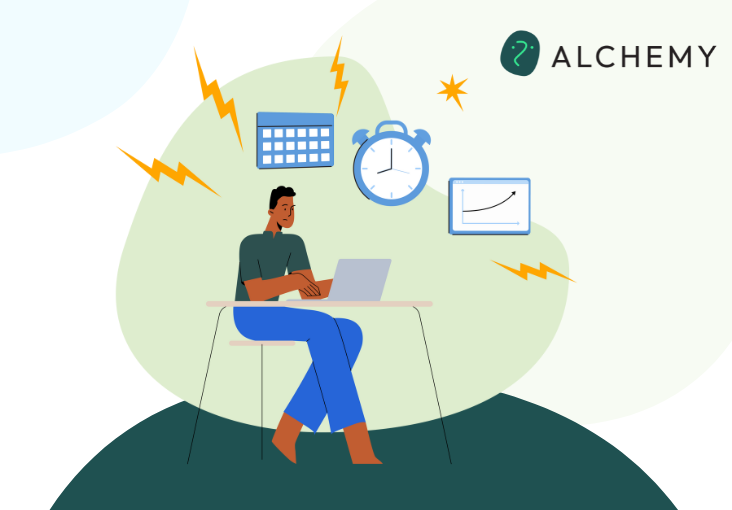 What is the post-pandemic faculty experience? That's one of the questions we sought to answer in our 2022 faculty study of 530 higher education faculty. We asked participants how they spend their time, how they design their courses, what they love most about teaching, and what they find most difficult. We summarized the results in our whitepaper, Burnt Out and Overburdened: The Faculty Experience 2022.
The answers reveal some important trends that are influencing faculty attitudes and values about teaching as well as their performance in the post-pandemic higher education environment.
Since the pandemic, faculty have felt increasing pressure to do more. Escalating requirements in both personal and professional capacities have left many of these faculty doing the work of multiple jobs outside the scope of their job description. In addition to their teaching responsibilities, they are serving as committee members, instructional designers, online tech support, videographers, and more.
The result? Faculty are overburdened, overwhelmed, and burnt out.


Meet Emily: Your Burnt-Out Faculty Member
In this pressure cooker environment, fully half of the faculty members we surveyed are feeling disconnected and stressed. We analyzed the responses of these burnt-out faculty and distilled them into key trends and patterns represented by Emily, our Burnt-Out Faculty Persona.
Emily loves her job and her students, but she frequently struggles with overwhelm and fatigue. When classes shifted online during the pandemic, Emily had to quickly adjust her teaching style and upskill so that she could create an engaging online experience for her students. These added pressures left her with conflicting feelings about her job:
She loves investing in her students and seeing the lightbulb moment when they grasp a concept.
She tries to incorporate new teaching practices and tech tools to engage her students.
However, she doesn't have enough time to do everything she wants to do to teach effectively.
She is less confident interacting with students online than her colleagues are.
She struggles to maintain a healthy work/life balance.
As a result of feeling burnt out, she has considered leaving higher education recently.
Addressing the Burnout Problem
There are thousands of faculty like Emily on college and university campuses across the U.S. Despite caring deeply about their students' needs, these faculty are struggling with classic symptoms of burnout like:
Energy Depletion and Exhaustion
Mental Distance, Negativity, and Cynicism
Reduced Professional Efficacy
Meeting the needs of these faculty will require increased support in areas like designing and delivering courses, health and wellbeing, and self-care.
Our study seeks to examine the current teaching environment in higher education, identify the ways burnt-out faculty are struggling most and offer suggestions for creating a path forward.
Ready to learn more about how you can support your burnt-out faculty? Download Burnt Out and Overburdened: The Faculty Experience 2022 and begin taking steps to invest holistically in the faculty experience.