Podcast
Make Education More Meaningful with Experiential Learning
Play Now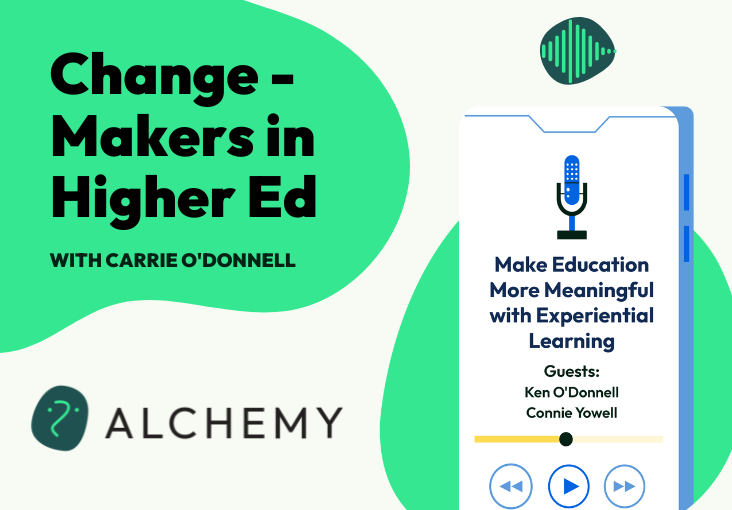 In this episode, we're chatting with two experts, two change-makers, Connie Yowell, Vice President of Educational Outreach and Impact at Northeastern University, and Ken O'Donnell Director of the Office of Internships and Service Learning at California State University-Dominguez Hills about how higher ed can Make Education More Meaningful with Experiential Learning.
Both Connie and Ken lead several initiatives embracing Experiential Learning at their institutions. One of the wins of Experiential Learning is that it is differentiated from the standard college plot line, where the degree is the end goal. It's about more than graduating. It's about having real-world and real-work experiences, before finishing your degree.
This episode concludes our incredible inaugural season of Change-Makers in Higher Ed! We're ever so grateful to you, our listeners, for your support. See you next school year!
Tune in to learn more!
Play Now