University of Wisconsin-milwaukee
Masters of Social Work Program
Creating consistent, engaging, learning experiences.
The program leaders and faculty are so passionate about what they do through the social work program. They really care, and it's translated into the learning experience."
The Department of Social Work at The University of Wisconsin-Milwaukee is home to some of the country's leading faculty in the field. Their passion for the work they do is inspirational, flowing throughout the program and the course content. As The University of Wisconsin-Milwaukee prepared to invest strategically in the Master of Social Work online program, they wanted the voices of these faculty to remain at the forefront of course content.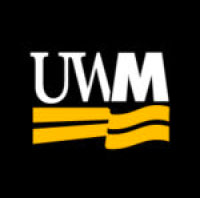 University of Wisconsin-Milwaukee* The University of Wisconsin-Milwaukee provides an affordable, world-class education to 23,000 students from 88 countries. Its 15 schools and colleges include Wisconsin's only schools of architecture, freshwater sciences and public health. As one of the nation's top research universities, UWM partners with leading companies in Wisconsin and beyond to advance knowledge, bring new discoveries to market and prepare students for work in a global economy. Seventy-four percent of our 198,000 alumni live and work in Wisconsin, further contributing to the state's health, vibrancy and economic growth.

*Source: https://uwm.edu/about/
Benefits
Translated faculty expertise and passion for the social work program into the online learning experience.
Supported faculty to create effective, engaging online courses
Enabled faculty to make the most of their online courses with course templates, examples, and best practices
Inspired The University of Wisconsin-Milwaukee to leverage library resources more effectively with customized resources and support across the institution
Key Actions
Worked with program leader to create program-level structure and course development guidance
Created a Course Design Kit to provide a course template that delivers a consistent course experience across the program
Built out the courses in Canvas
Acted as design coaches and trusted partners to help faculty learn and implement best practice instructional design techniques
Developed relationships with faculty and the program leader to create humanized, inclusive, and engaged learning
Facilitated integration of library resources with individual courses
Created a new course syllabus template that could be used across the program
Maintained unique faculty voices in each course while unifying the student experience throughout the program
Worked closely with faculty to ensure that learning experiences truly represented the quality of their expertise and educational approach
The Problem
Online Program Needed Direction, Structure, & Consistency
At the same time, however, the online program and its courses needed to provide a consistent experience for students at the graduate level, utilizing best practices in instructional design to promote engagement and student success. The University of Wisconsin-Milwaukee planned to build the Master of Social Work online program from scratch with the intention that it would serve as a template that other departments could observe and emulate.
In addition, they needed to:
Provide context for faculty around what an online course looks like and how to translate existing content into an online forum
Create an overall structure to provide consistency across the program
Collaborate on detailed learning design for individual courses and for the online program as a whole
Create effective and engaging learning experiences for students
Consider assessment strategies, learning content preparation, and any media/graphic design that would be incorporated into the class
Work with a limited digital budget and limited tools
The Solution
Program Design + Course Design Kit & Faculty Support
The University of Wisconsin-Milwaukee reached out to O'Donnell Learn+ISG for assistance with program design, course development, and instructional design services. O'Donnell Learn+ISG's learning designers partnered with program directors and faculty to help subject matter experts learn and implement best practice learning design techniques. This partnership allowed The University of Wisconsin-Milwaukee to maintain control while being able to ramp up quickly and execute with quality.
From the earliest stages of the engagement, O'Donnell Learn+ISG's learning designers built relationships with faculty, serving as coaches to help them create consistent experiences for students across the entire program. These partnerships allowed faculty to center their voice in the course content and design, while still maintaining a consistent framework and structure for every course
Over the course of the engagement, O'Donnell Learn+ISG provided guidance and support through:
Strategic Program Development – O'Donnell Learn+ISG worked with program leaders to develop a high-level program design strategy and build out structure and guidelines for the program as a whole. Using O'Donnell Learn+ISG's Purposeful Learning FrameworkTM, the O'Donnell Learn+ISG's team assessed the courses to determine the level of redesign needed for each course.
Course Design Kit – The Course Design Kit streamlines the online experience for students. It provides course templates, instructional design best practices, and format specifications that enable contributors to create a consistent course experience across the program.
Faculty Support – Learning designers worked with faculty to offer guidance on best practices for online course design, presenting content in digestible formats, and grouping information effectively to engage students while still maintaining the voice and vision of the instructor.
Course Buildouts – O'Donnell Learn+ISG built the courses out in Canvas, creating 9 courses that could be used as examples for ideas and templates.
The Results
Consistent Course Experiences & Value-Add Resources
O'Donnell Learn+ISG closely collaborated with The University of Wisconsin-Milwaukee to complete 9 courses for the Master of Social Work Program. Learning designers provided guidance and support throughout the course development process. They also worked with the program director to set standards that would create consistency around the course experience and contribute to student success.
The Shoutout
"Without exception, each student expressed being really excited about and liking the structure of the course. They know what they have to do, and it's working, so it's coming together for them."
What's Next
The University of Wisconsin-Milwaukee's passion for their students and for the content they are teaching informs every part of the Master of Social Work program. With coaching and design support from O'Donnell Learn+ISG, they have been able to infuse that passion into the total learning experience while preserving the unique voices and perspectives of the faculty in every course. The next stage of the engagement will focus on creating a new set of Foundations courses for the program. As a result of the trust-based, collaborative partnerships The University of Wisconsin-Milwaukee has established with O'Donnell Learn+ISG, they have an excellent course design strategy for creating engaging, effective student experiences.