Article
Alchemy Sponsors the Iowa Edtech Collaborative's Iowa Quality Seal of Approval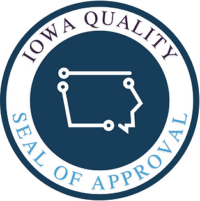 The initiative provides a pathway for emerging edtech providers while supporting educators' access to quality solutions.
Stamford, Conn. – Alchemy, an education technology and services business dedicated to empowering educators, is the founding sponsor of the Iowa EdTech Collaborative's Iowa Quality Seal of Approval. The Iowa Quality Seal of Approval qualifies and distinguishes education products with evidence that they solve educators' challenges.
The Iowa Quality Seal of Approval will be awarded to edtech companies to verify claims about their product's outcomes based on a review by an independent panel of experts from the University of Iowa following a rubric inspired by the Iowa Governor's STEM Advisory Council Seal of Approval.
"In today's marketplace, educators have a hard time finding the best options, and important innovations get lost in the confusing and overwhelming number of choices they face," said Mark Butland, Ed.D., Director of the Iowa EdTech Collaborative. "The Seal provides that marketing differentiator that enables our state's educators and administrators to make solid EdTech choices."
The first cohort of 6 edtech companies will begin the 4-week review process in May 2023. Alchemy will be part of the first cohort, demonstrating that their Curie technology solution saves educators time while improving the quality of teaching. Curie provides a centralized workspace for faculty to optimize their teaching experience and develop learning experiences that engage their learners through active and connected learning. Combined with their Faculty Concierge service the educator experience is fully supported by a personalized team of learning specialists dedicated to meeting their needs.
"Our mission with Alchemy is to support educators to improve teaching and learning. We are excited to help foster methods to provide educators with access to quality technology solutions," said Nectar CEO Carrie O'Donnell. "We believe it is important for independent bodies to develop consistent and clear standards for quality in the edtech space, and are thrilled to support an initiative that helps institutions and educators adopt high-quality effective edtech solutions."
The evaluation process is projected to take 4 weeks, and the Iowa EdTech Collaborative plans to include 40 edtech companies in the first year.
About Iowa EdTech Collaborative
The Iowa EdTech Collaborative is a network of internationally-known education companies, successful edtech startups, academic and education stakeholders, and economic development leaders who are working collectively to grow human-centered lifelong learning in the State of Iowa. The Collaborative is building on Iowa's existing base of larger in-state companies and notable research-and-development assets at area universities to encourage technological advancements and create jobs in the thriving and dynamic edtech sector.
About Alchemy
The Alchemy suite of solutions provides educators with the practical tools, curated resources, and expert support they need to be at their best while saving time and creating the highest impact on learner success. Alchemy is the next evolution of O'Donnell Learn, partners in designing engaging and inclusive learning solutions for over 30 years. Alchemy is part of the Nectar, Inc. family.