Article
4 Ways to Use Peer Learning to Increase Student Engagement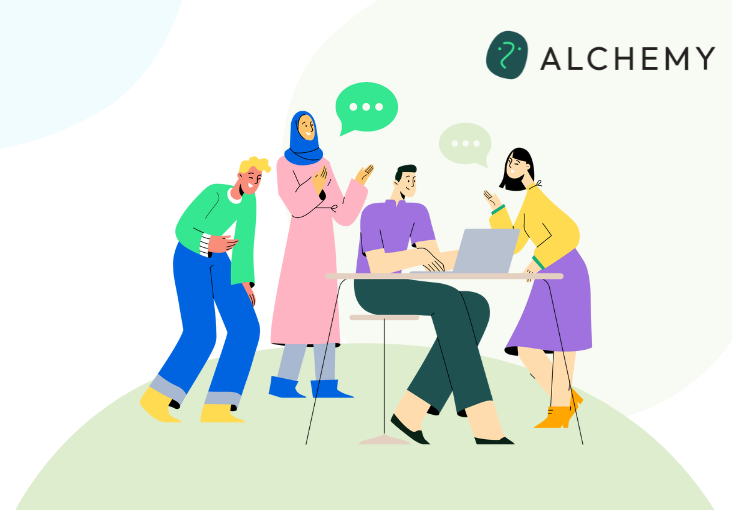 Peer learning has long been shown to increase student knowledge over lecture-dominant methodologies, particularly when unpacking and understanding difficult concepts. Think about conversations in your everyday life. How dialogue among your peers helped you gain new knowledge and examine differing points of view. The same can be true for your courses. Not only is peer learning effective among students, it is especially well-suited for the virtual environment. 
The beauty of peer learning is it brings small groups of students together to effectively collaborate, communicate and think in both critical and creative ways. Additionally, fostering peer learning inside the classroom naturally encourages sustained dialogue and authentic learning outside the classroom.
As you look toward the fall semester, I wanted to share four easy-to-implement peer learning techniques you can incorporate, whether you are teaching on-site courses or online.
Fish Bowl – Two to five students are given a specific topic to actively discuss and debate. Other students observe, reflect on and at times, verify what they heard. These students then summarize the main points, what they observed and any lessons learned. You might even conduct a poll to determine who made the best case. 
Think-Pair-Share – A question is propped up to the entire class. Students reflect individually for a brief period of time, making notes to share. Students are then paired up to discuss and compare their thoughts. These pairs can then share with the entire group or as a square (two pairs).
Practice Exams/Modeling – Students are given an opportunity to experience the exam process through a practice exam. Once the exam is completed and scored, peer groups are formed (pairs or more) to discuss and clarify areas of confusion. Students retake the exam. Note: This is also an excellent way for instructors to track any challenges that may require attention across the entire group.
Peer-Created Content – A particularly powerful option, this tactic employs more sustained peer learning over a period of time. While this is more project-focused, it does not have to be a full-scale, high-stakes, course-long effort. This is also really effective as an iterative process that scaffolds to a final result. Examples include wikis for research, annotated bibliographies, blogs, podcasts and student-created case studies. 
Though you can implement peer learning anytime in the semester, to garner the best results, introduce peer learning early in the semester. Consider emphasizing peer learning in your syllabus, noting how creating a community of learners is an effective way to empower student learning. Set roles and rules for contributing. Help students understand expectations for participation and how this portion of your course will be assessed. Include both self- and peer-assessments.
While incorporating more peer learning may require some additional preparation, the benefits for both instructors and students make it truly worthwhile. By fostering a collaborative environment, peer learning empowers students to actively engage with the material and develop crucial skills they will use in future courses, as well as the workplace. Let's take small steps to embrace the transformative power of peer learning and watch our students reach new heights in their education and beyond.